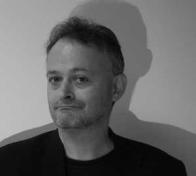 02/02/18 12:12:21AM
@ceri-shaw
Calling for volunteers to beta test crosswords 1-6 and report here.
Any takers? If you only want to test one crossword/wordlist combo that's fine. Basically we need people to look at the wordlist, do the crossword and check the solution. There are 6 crosswords so (assuming people do one each) we are looking for 6 beta testers.
This will only take about 20 mins of your time and would help us enormously. If you are up for it let us know in the forum linked above and specify which crossword you would like to do. As for the report.....no need to rush. Any time in the next week or two will do.
If you have some knowledge of Welsh so much the better. Obviously, then, you can check the sample sentences on the wordlist pages as well. Please note, however, that not all wordlist pages have pronunciation soundfiles. We are aware of this and will be adding more as time permits. So there is no need to let us know if the soundfile is missing from an individual wordlist page