Top Ten Welsh Comedians Quiz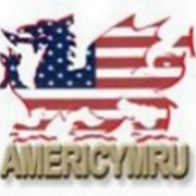 03/10/17 05:18:45AM
@americymru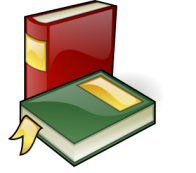 This isn't really a top ten, just an opportunity to test your knowledge of Welsh comedians. At the bottom of the page ( before the answers ) is a link to another post where we have included snippets of performances from all ten of the comedians in our quiz. So dont go there if you want to test yourself first. Please feel free to boast about your scores ( or add your video clips of your favorite Welsh comedians ) in the comment box at the bottom of the page. Enjoy:)
Pob lwc and please let us know how you got on in comments below.



...
QUESTIONS
---
1. Which Welsh comedian is famous for wearing a fez?


a. Tommy Cooper
b. Ryan Davies
c. Ronnie Williams


2. Which member of the Monty Python team was born in Colwyn Bay, North Wales?


a. Terry Gilliam
b. Terry Jones
c. John Cleese


3. Which famous Welsh comediene played the lead role in the BBC sitcom 'The Vicar of Dibley'?


a. Helen Lederer
b. Tessie O'Shea
c. Dawn French


4. Which Welsh comedian sets many of his jokes in the fictional Welsh village of Llanbobl?


a. Rhod Gilbert
b. Mike Doyle
c. Wyn Calvin


5. Which Welsh comedian, born in the Rhondda, appeared in 'The Fast Show'?


a. Wes Packer
b. Matthew Pritchard
c. Paul Whitehouse


6. Which Welsh singer/comedian is famous for appearing onstage with a large leek?


a. Chris Needs
b. Max Boyce
c. Owen Money


7. Which Welsh comedian is better known as Barry Welsh or Shadwell?


a. Keith Allen
b. Peter Baynham
c. John Sparkes


8. Which Welsh comedian appeared with Mel Smith in the TV comedy show 'Alas Smith and ......' ?


a. John Morgan
b. Michael Locke
c. Griff Rhys Jones


9. Which Welsh comedian, born Lynn Mittell in Merthyr Tydfil, went on to become a famous comedian and radio presenter after a name change?


a. Hugh Pugh
b. Owen Money
c. Ivor the Engine


10.  Which Welsh comedian hosted the BBC panel quiz show 'Would I Lie To You' ?


a. Wyn Calvin
b. Rob Brydon
c. Chris Corcoran


Link to comedy clips HERE .