SUMMER SALE:
10% OFF TILL JULY 31st!
( The above offer applies only in the USA )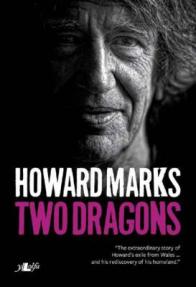 Immortalised for his criminal activities, Howard Marks public life story is a heady mix of fact and fiction that begins and ends with his career as one of the most sophisticated drug barons of all times.
In his new book Two Dragons, Howard Marks pulls together, for the first time, the stories from his life that show the private quest he embarked upon following a chance conversation with a black American in prison for murder. It's an account of a personal journey that took him back to his Welsh roots and around the globe to discover his family history, including links with none other than the equally notorious outlaw, Billy the Kid, as well as an account of the making of the film Mr Nice and the role of the film in the wider Two Dragons story.
P auto...