SUMMER SALE:
10% OFF TILL JULY 31st!
( The above offer applies only in the USA )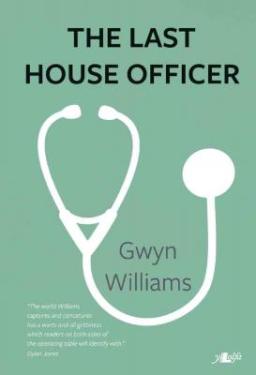 Owen Morgan is a junior doctor trying to find his feet in the modern NHS. Unfortunately he is peculiarly ill-equipped to survive the demands of the ever changing world of hospital medicine - or indeed of his feisty Indian wife, his two sons and their tumultuous home life.
Padma, a former nurse, finds herself married to a dithering stressed out doctor and is unable to comprehend, let alone help, her husband through one of the most difficult times he is likely to experience in his entire life.
Born to Welsh working-class parents, Owen and his family must overcome cultural issues, health issues, family quarrels and personality incompatibilities and all this during the biggest upheaval in medical training for decades as a Labour government pushes through its controversial reforms.
And then there is Colleen. The ever lovely, ever loyal Colleen - the love of Owens life. If only he knew it. Will Owen succeed in balancing his hospital and home life? Will he survive his medical training? Will his patients?P auto...