SUMMER SALE:
10% OFF TILL JULY 31st!
( The above offer applies only in the USA )
All proceeds from this sale go to the Voices of the Valley fund raiser which is raising money to send the Valley View High School Choir to Wales in 2017 .

To purchase just click the shopping cart icon above.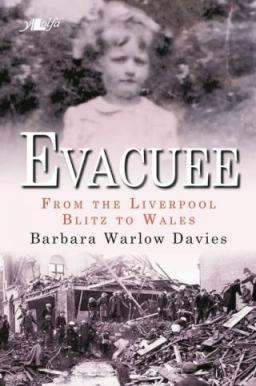 In a time of war and instability a new book published this week by Y Lolfa will 'restore your faith in humanity' according to a former politican.
Originally published in Welsh, Evacuee – From the Liverpool Blitz to Wales is the remarkable story of Barbara Warlow Davies, an English-speaking four year old, who was evacuated from Liverpool to Talgarreg in Cardiganshire during the Second World War......
READ MORE HERE
...