ST DAVID'S DAY SALE:
10% OFF TILL MARCH 5TH!
All proceeds from this sale go to support the AmeriCymru Prize For The Novella . The winner will be announced at the Hay on Wye Book Festival in 2017. For more details please go here: AmeriCymru Prize For The Novella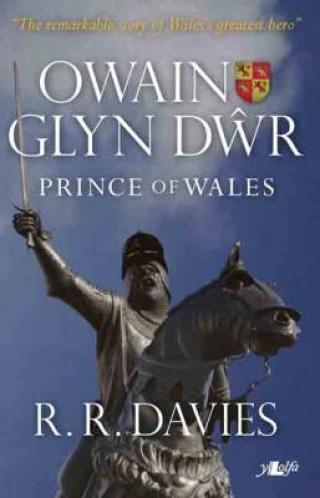 "Owain's revolt was a war on behalf of justice and independence. It was not personal ambition which drove him, but a great vision, a dream which was shared by many Welsh people." This is a masterful study of the life and legacy of Owain Glyn Dwr, whose revolt against the English rule of Wales in the early 15th century ensured his status as a national hero. The concise and lively account will appeal to students of Welsh history as well as the general reader. Author Rees Davies was Chichele Professor of Medieval History at All Souls College, Oxford until his death in 2005. He was one of the most respected experts on medieval history and was the main authority on Glyn Dwr's uprising. Welsh version available: "Owain Glyndwr: Trwy Ras Duw, Tywysog Cymru".