ST DAVID'S DAY SALE:
10% OFF TILL MARCH 5TH!
All proceeds from this sale go to support the AmeriCymru Prize For The Novella . The winner will be announced at the Hay on Wye Book Festival in 2017. For more details please go here: AmeriCymru Prize For The Novella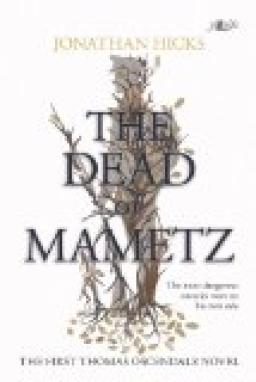 Americymru: The action in "The Dead of Mametz" is set partly against the backdrop of the WWI battle of Mametz Wood. This, perhaps an unusual choice of location for a crime fiction novel. Care to tell us how/why you chose this location?
Jonathan: I met a fellow military historian in a pub in Swansea about ten years ago. He told me all about the battle for Mametz Wood as I had never heard the story before. I visited the location with my family in 2004. It was a bright, sunny day as we made our way past the Commonwealth War Graves Cemetery towards the wood. Quite suddenly the clouds gathered overhead and there was a rumble of thunder. Being a teacher, I told my three sons to stand still, close their eyes and imagine what it must have been like when the battle commenced. With that, a bolt of lightning flashed and it was all too much for my youngest who ran back to the car! Since that strange, ethereal moment Mametz Wood has always held a fascination for me......  READ MORE HERE
...