ST DAVID'S DAY SALE:
10% OFF TILL MARCH 5TH!
All proceeds from this sale go to support the AmeriCymru Prize For The Novella . The winner will be announced at the Hay on Wye Book Festival in 2017. For more details please go here: AmeriCymru Prize For The Novella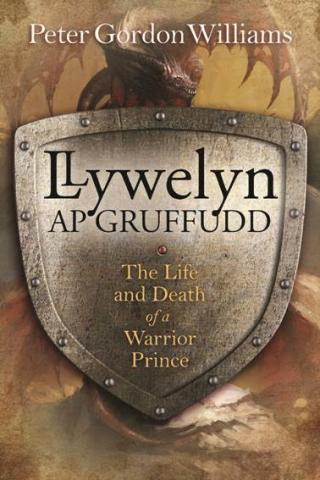 A Welsh historical novella based on true events has been published to coincide with the anniversary of the death of Welsh Prince Llywelyn ap Gruffudd - or Llywelyn the Last, who died on the 11th of December, 1282.
In Llywelyn ap Gruffudd, The Life and Death of a Warrior Prince, Llywelyn narrates his own life story and the attempt to free Wales from English hegemony.
His life and death has always confronted us with a puzzling contradiction - he was the only Welsh leader to be officially recognised by the English as Prince of Wales, yet, within a year of his death, Wales lay crushed beneath the iron heel of the rapacious English.
The author Peter Gordon Williams was born in Merthyr Tydfil. A mathmatics graduate, he served for two years in the RAF before pursuing a career as a teacher in further and higher education.  The author has already published four novels, including very well-received novel on the life of Owain Glyndŵr in 2011.