SUMMER SALE:
10% OFF TILL JULY 31st!
( The above offer applies only in the USA )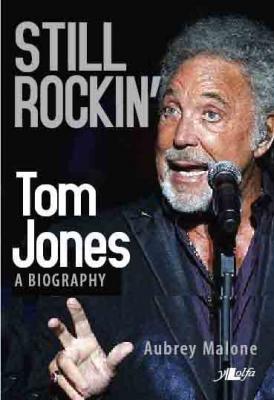 Tom Jones is one of Wales' most enduring pop legends. Now 70, he says he has no notion of retiring: "I'll still be belting out tunes when they're trying to nail me down." This book portrays him as a man for all seasons, taking him from the back streets of Pontypridd to Vegas and beyond as he continues to reinvent himself: breaking bread with Elvis, fighting to keep his marriage to his childhood sweetheart Linda together amidst all sorts of boudoir rumours, enduring the bouquets and brickbats of a stop-go career that saw as many valleys as peaks... globetrotting all over the cosmos but always having a soft spot for the green green grass of home. Here's Tom, warts 'n all - a flawed icon but an irresistible one, going up the down staircase, refusing to stay down for long. His huge belief in himself as The Voice would make people remember him long after the knicker-throwing stopped. It's not unusual, is it? Or maybe it is...