ST DAVID'S DAY SALE:
10% OFF TILL MARCH 5TH!
All proceeds from this sale go to support the AmeriCymru Prize For The Novella . The winner will be announced at the Hay on Wye Book Festival in 2017. For more details please go here: AmeriCymru Prize For The Novella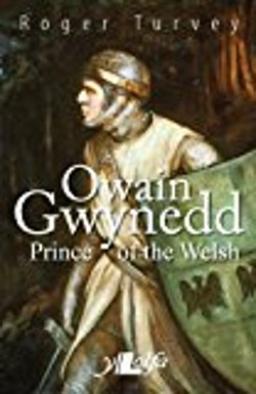 This is the first study for over a century of the life and reign of one of the greatest of medieval Welsh rulers, owain ap Gruffydd ap Cynan, or , as history remembers him, Owain Gwynedd. Owain Gwynedd (1137-1170) was a leading figure in Wales for over thirty years during which time he earned the respect of his peers and established a reputation for fearlessness in war, wisdom in peace, ruthlessness in politics, and prudence and moderation in governance.
READ MORE HERE
....
...