ST DAVID'S DAY SALE:
10% OFF TILL MARCH 5TH!
All proceeds from this sale go to support the AmeriCymru Prize For The Novella . The winner will be announced at the Hay on Wye Book Festival in 2017. For more details please go here: AmeriCymru Prize For The Novella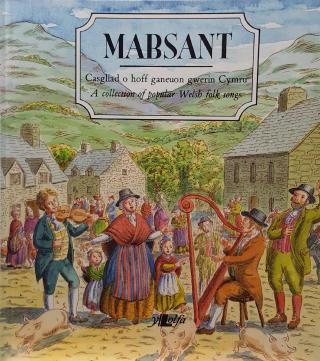 This is a most useful collection of 54 of Wales' best loved folk songs, newly arranged for voice and guitar and with full translations and historical notes as well.
This volume will find many uses - what better souvenir from the Land of Song? Use this book to keep alive the loveliest folk songs of one of Europe's oldest languages.
...