SUMMER SALE:
10% OFF TILL JULY 31st!
( The above offer applies only in the USA )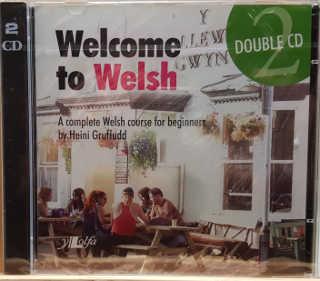 Welcome to the Welsh language!
This is a 2-CD set to accompany Welcome to Welsh, the popular and user-friendly Welsh course. Listen to the CDs to perfect your pronunciation and assimilation of the Welsh language - but they are not meant to be used as a standalone course. Start your journey of discovery into one of the oldest and liveliest national languages in Europe today.
...
...