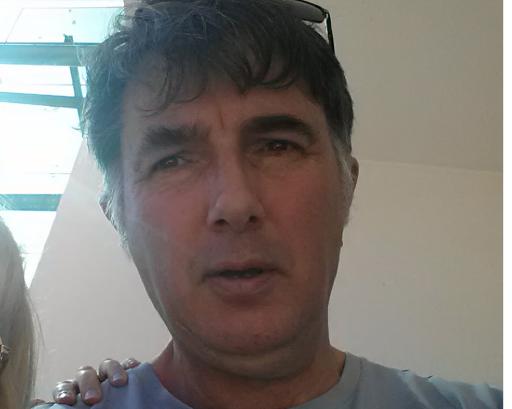 Straight Out of Nowhere and Back Again

2017-07-19
By: Paul Steffan Jones AKA
Posted in: Music
September 1977. Elvis was dead and it was time to go back to school. I had done well in my "O" levels but I was in the grip of the music and attitude of punk rock and the possibility of not conforming to the expectations of the authority figures that seemed to increasingly surround me.
I lived in the village of Llechryd, on the banks of the Teifi River in West Wales, a collection of two chapels, a church, a public house, a hotel, a post office, a primary school, a shop, and expanding local authority housing where my family home was located. I spent much of my teenage years in the company of my near neighbour and best friend, Geraint Evans-Williams. He was a year younger than me, the son of a minister of religion from North Wales. Rugby, fishing, weekend discos in former mansions, the radio and limited television were the only distractions on offer now that we had rejected God.
From his bedroom, we plotted our own counter-culture. We formed a casual musical unit, Edward H. Böring, the umlaut chosen for effect, the name chosen as a satire on the pop group Edward H. Dafis who represented the straitjacketed and utterly tedious modern Welsh entertainment. Geraint's musical hero was Elvis Presley especially his early work while I was fan of The Adverts, The Jam and The Stranglers. We wrote hundreds of short, pithy and irreverent songs, powered by acoustic guitars and twigs being struck against used Fairy Liquid bottles. As we were bilingual, we wrote in both languages, and like many young people in that situation, experienced a kind of dual identity. Our longest track, and the easiest to compose, was the psychobilly Gregorian chant Aberfan, an endless, lugubrious intoning of those three syllables, in essence an almost non-lingual sonic elegy to fallen children.
Though nearly all of what we crafted was a private, childish self-indulgence, we did have a moment or two of ambition and self awareness, a guess that our raw anti-music, our anti-talent, could be exposed to an audience. We filled a C90 cassette with our efforts and sent it to Huw Eurig, a member of the then popular group Y Trwynau Coch ( The Red Noses). We didn't give our real names-Geraint became Dai Marw ( Dave Dead) and I became Capten Duw (Captain God or God's Captain) and it is possible that we did not even include our address. To support this submission, we pretended that we were a five member group by using two cassette players to make it sound like that number of bad musicians, embracing the do it yourself ethos of the punk movement. I can remember only one pseudonym of the other three imaginary fellow travellers-Cleif Cleifion (Clive Patients).
We discovered in the Welsh language newspaper Y Cymro that our low tech and anonymous effort had caused some interest in the conventional world of our country's emerging popular music. As a result, we came out of the shadows for a short time to make our only contribution to this particular genre.

We were amazed to be invited to record a session for the BBC Radio Cymru show Sosban and were summoned to the Llandaff studio in Cardiff. Geraint's father Arthur drove us on a grey February late morning in 1980 the twenty seven miles to the nearest railway station in Carmarthen.
Eurof Williams, the radio producer, was bemused and fairly patient in the 60 minutes or so allocated to us. As soon as he heard us, he barred Geraint's guitar as he felt its steel strings produced too strident a sound. Luckily, my Spanish guitar was acceptable to him though I couldn't play it. We managed to record two tunes but Eurof thought that one of them was unsuitable for BBC listeners. This was "Mistar Urdd" which was an attack on the mascot of the Welsh League of Youth or Urdd Gobaith Cymru, and the idea of marshalling young people in general. The chorus of this reviled, nihilistic, latter day nursery rhyme was simple and direct-"Cachgi Mistar Urdd". Cachgi means "coward". Unforgettable but that's all I can recall at this distance.
The one surviving track, Hen Wlad Fy Datcu (Land of My Grandfather), was an assassination of both the national anthem and the rules of mutation. The premise of the lyric was that, never mind our fathers, our country and its culture were still mired in the age of our grandfathers. A rambling interview accompanied our cacophony.
Despite the censorship, the truncated session was actually broadcast the following Saturday morning. Richard Rees, the presenter, was a good sport, describing us as the "chwyldroadol" (revolutionary) Edward H. Böring! I cringed as I listened, both glad and mad that no one in my home was listening with me.
We did not capitalise on our small success. My great friend and former fellow pupil David Edwards of the truly pioneering Cardigan rock group, Datblygu, once told me that he had been inspired to start his music career by our example. Geraint and I went our separate ways, he to Charleville-Mézières in France in the footsteps of another of his heroes, Arthur Rimbaud, me to a Youth Opportunities Programme scheme at the local library. I consider my collaboration with him as a kind of apprenticeship, the beginnings of a need to conjure up some kind of literature, of not allowing the weight of having to earn a living erase all creative thoughts from my mind.
...