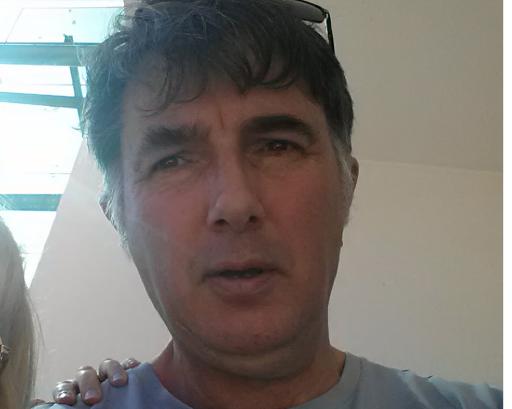 "We Are Not Ferocious Men" : Meibion Glyndŵr and Affordable Housing in The Welsh Heartland

2017-06-09
By: Paul Steffan Jones AKA
Posted in: Welsh History
Following the seven million pound investigation into Mudiad Amddiffyn Cymru (MAC) and its attempts to prevent the investiture of Prince Charles in 1969, two of its bombers were martyred, two, including the leader John Jenkins, were in prison, and two cells out of five or six were put out of action.
After the marching and explosions of the previous decade, the 1970s found Welsh nationalists focussing on Y Fro Gymraeg-the Welsh-speaking heartlands. Cymdeithas yr Iaith Gymraeg and Adfer fought language campaigns including paint-daubing and advocating that stocks of affordable homes be made available for local people. Tensions between Welsh speakers and monoglot English speakers influenced the result of the compromised devolution referendum of 1 March 1979. Welsh Labour MPs were especially vocal in opposition to an outcome that, in their view, would lead to domination by the minority, native language and hamper their party's efforts to further culturally assimilate the Welsh into the British way of life. Many nationalists were daunted by the 4 to 1 vote against devolution. Gwynfor Evans, the leader of Plaid Cymru, even contemplated suicide. What ensued was a return by some to violent methods that were this time carried out on a more personal level.
The first fire attack on a holiday home occurred at Nefyn in the Lleyn peninsula on 13 December 1979. Initially, wax fire bombs were used that were filled with sulphuric acid and placed within condoms. Later incendiary devices incorporated timing devices and chemical explosives but most were unstable and the damage was not always extensive. A group calling itself Meibion Glyndŵr (Sons of Glyndŵr) claimed responsibility for the arson attacks. There was a theory that some of the new insurgents had been formerly connected to MAC and the police guessed that there were three cells of arsonists in operation.
Most of the attacks on holiday properties took place in North and West Wales in the winter months when it is was more likely that they would be unoccupied. The aims of the arsonists were to enable local people to afford to buy houses which were currently being snapped up by wealthier English incomers for second homes, and to resist the impact of inward migration on the Welsh language and culture. 16% of houses in Meirionnydd and Dwyfor were holiday homes. There were 20,000 such properties in Wales and 50,000 people on council house waiting lists. Meibion Glyndŵr believed that what was happening in rural Wales was ethnic cleansing and "cultural genocide".
Operation Tân (Fire), a massive roundup of known Welsh nationalists on Palm Sunday, 30 March 1980, was the first use of the Prevention of Terrorism Act 1976 in Wales. This law started life in 1974 as a temporary measure, a year of the worst violence of the Troubles in Northern Ireland. Suspects were picked up in dawn raids but no evidence was found and no one was charged in connection with the arson attacks as a result of this activity which led to allegations of a "police state". Papers obtained recently by Radio Cymru contained the following observation from a Home Office civil servant on the police view of patriots:
"As a result of my attendance at the last meeting of the committee of chief constables, I was left with some anxiety that the police generally and Mr. [name redacted] in particular, does not understand fully the….distinctions involved in studying subversive and criminal elements within a wide, legitimate political movement. Mr [...] seemed to think that the presence of law-abiding Welsh nationalists in influential positions in, for example, education and broadcasting was a matter worthy of notice by the police."
This operation, however, would eventually lead to the arrest of Dafydd Ladd who was found guilty of unrelated bomb attacks in the period from 1980 to 1982. British Steel offices and three Conservative clubs in Cardiff, another in Shotton and an Army Recruitment Office in Pontypridd were attacked. More chillingly, an explosive device was slipped through a window at the home of Nicholas Edwards, the Welsh Secretary. The Welsh Office building in Cardiff, a Severn Trent Water Authority building in Birmingham and National Coal Board offices in Stratford-upon-Avon and London were also bombed with a resumption in the use of gelignite in these attacks. Ladd was sentenced to nine years in prison and was connected to the Workers Army of The Welsh Republic.
In 1988, Meibion Glyndŵr changed their tactics. On 3 October, they attacked on a 250 mile long front, firebombing seven estate agents over the border with England-in Wellington, West Kirby, Chipping Camden, Neston, Worcester and Bristol. They associated these offices with the marketing of holiday homes in Wales and of course brought more police constabularies into the investigation.
On 26 November 1988, six estate agents in London's West End were firebombed and a fireman was injured trying to tackle one of the blazes. Scotland Yard's Anti-Terrorist Squad was recruited to the effort to detect the arsonists as were MI5 who provided 38 agents to assist the Welsh police. Taking their campaign of destruction to the English capital ensured publicity for the Meibion Glyndŵr cause that any number of attacks in the media ghetto backwater of Welsh-speaking North and West Wales would not have excited.
Letters signed "Rhys Gethin" (Owain Glyndŵr's standard bearer and general) were received, stating that "English incomers and their businesses were in the firing line". At this time, 57% of respondents in a HTV poll said they supported the aims of the arsonists.
In 1990, a letter bomb was sent to Land and Sea, a centre connected with yachting in Abersoch in the Lleyn peninsula. Sion Roberts, a known nationalist from Llangefni aged 21, was suspected and his flat was bugged by MI5 who also found bomb-making equipment. Further letter bombs were intercepted by a postal worker-the addressees were the head of North Wales CID, Detective Chief Superintendent Gwyn Williams, Detective Chief Inspector Maldwyn Roberts, the senior detective leading the hunt for Meibion Glyndŵr, and Conservative Party agent Elwyn Jones. Sion Roberts, who denied the accusations, was jailed on 26 March 1993 for 12 years. His co-defendants, Dewi Prysor Williams and David Gareth Davies, were acquitted of all charges. MI5 agents gave evidence from behind screens.
The arsons continued during the fifteen months the three accused were awaiting trial. In 1992 and early 1993, letters signed by Meibion Glyndŵr were sent to nineteen English families living in the Lleyn peninsula ordering them to leave Wales by 1 March 1993 or be burned out. These threats were written in Welsh and had to be translated as most of the recipients were unable to speak that language.
In 2017, the Welsh heartland has shrunk and changed shape, maybe ceased to exist. In the decade to 2013, it is estimated that more than 5,000 Welsh speakers left their country for England each year. In 2011, 21% of Wales' population had been born in the neighbouring country. According to the Big Issue, more than 15,000 people become homeless each year in Wales. At the same time, Gwynedd is the county with the highest number of second homes in Wales-5,626.
There were 197 acts of arson attributed to Meibion Glyndŵr between 1979 and 1992-134 in North Wales, 43 in Dyfed-Powys police area and 20 in England but, to date, no one has been convicted of these offences. Like Owain Glyndŵr himself who disappeared into the mists of history, his "sons" seem to have adopted the same response to the end of their particular rebellion.
...