Archive - Genealogy Group Comment 1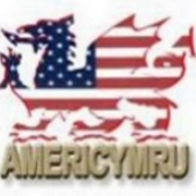 12/11/15 08:11:46PM
@americymru
 Comment by Richard Williams-Ellis on March 26, 2013 at 4:44am
My acccount of the "Aberffraw" lineage descent, as described, was limited to the male entitlement of " Princes of Gwynedd ", from Owain Gwynedd to the present day, and is, I think, accurate.Accordingly this did not take account of "Daughters", whether of Llewelyn's or subsequently, and I would, not being a Genealogist, get very lost in trying to trace such descendants as may - very well - exist. So, I  may be able to help to an extent with the Anwyls of Parc ( The Plas of Parc, Llanfrothen - near to where I live - is now owned by The Clough Williams-Ellis Foundation, and tenanted by a friend ) in so far as they were direct male descendants of Owain Gwynedd and my ( identifiable )direct male ancestors since. But, otherwise, I do not think that I can help very much? Good Luck! and  best wishes. And do contact as you wish. Richard
 Comment by Anumpeshi Aduddell on March 25, 2013 at 11:00am
MY MAIDEN NAME IS MASON AND I DESCEND THROUGH THE LINEAGE OF RALPH MORTIMER AND GWLADYS DDU AP LLYWELYN AP IORWORTH THROUGH MY GREAT GRANDMOTHER BRICKEY THREE TIMES REMOVED WHO EMIGRATED TO THE AMERICAS IN THE 1700'S WHERE SHE MARRIED MY MASON ANCESTOR JESSE JAMES MASON WHO WAS A NEPHEW OF WILLIAM MASON FIRST GOVERNOR OF VIRGINIA. I HAVE ACCESS TO AN OLD FAMILY DIARY THAT ATTESTS TO THIS AS WELL AS OTHER INFORMATION APPERTAINING TO SAME. I AM CURRENTLY IN THE MIDST OF COMPLETING A PROJECT FOR A NON-PROFIT  ORGANIZATION REGARDING INDIGENOUS AMERICAN AFFAIRS OF WHICH I AM A PRINCIPAL OFFICER AND WILL NOT BE ABLE TO DESIGNATE TIME TO THE ACCUMULATION OF THE APPROPRIATE SUBSTANTIATING INFORMATION UNTIL THE FIRST OF THE MONTH OF APRIL. AT THIS TIME IT WOULD BE GREATLY APPRECIATED ANY ASSISTANCE YOU MAY BE ABLE TO GIVE ME IN THIS REGARD. AS AN ASIDE JESSE JAMES MASON UPON THE DEATH OF HIS WIFE TOOK HIS SON BY THE BRICKEY LINEAGE UPON HIS SHOULDERS AND WALKED TO LOUISIANA TERRITORY INSPIRED BY THE MADOC AP OWAIN GWYNEDD STORY AND INTERMARRIED WITH THE CHOCTAW KINGS OF THE MISSISSIPPI VALLEY.
YN YR YSBRYD O PRINCE MADOC
NI YW'R DAWNSWYR YSBRYD
  Comment by Richard Williams-Ellis on March 25, 2013 at 6:16am
As indicated in my last "Comment" the Iorworth ap Owain Gwynedd lineage of the "Aberffraw" descent of the titular Princes of Gwynedd came to an end with the death of Owain Lawgoch in 1378. It then passed by male seniority to descendants of  Iorworth's younger half-brother Prince Rhodri ap Owain Gwynedd, ( his Mother was Owain's 2nd wife and cousin, Christina ).It was Robert ap Meredudd who succeeded in this new senior line. It died out with the last baronet of the Wynns of Gwydir, and then came to the descendants of his younger brother, Ieuan ap Maredudd, and thus  to Lewis Anwyl of Parc, died 1605. From his eldest son, William Lewis Anwyl, descend in the male line the extant Anwyls of Tywyn, the de jure Princes, and from his younger brother, Maurice ap Lewis Anwyl, descend the Williams-Ellis family ( including Clough of Plas Clough nee W-E ) of which I am one. We descend from Owain Gwynedd,( and HIS ancestors, Rhodri Mawr etc )Father to Son without break. My Grandfather, born 1833, and his elder brother ( Changed his name to Clough ) were the only two, but there are quite a few of us now. With the Anwyls of Towyn we are, I think, the only, and  genealogically well  recorded, family descendants now of Owain's , but v. happy to be corrected!?  Hence, also, a personal interest in Prince Magog ap Owain Gwynedd's possible discovery of America in 1170, he being a half-brother to my direct ancestor.....
  Comment by Anumpeshi Aduddell on March 21, 2013 at 8:46pm
DO YOU KNOW HOW I MIGHT MAKE CONTACT WITH THE ANWYL FAMILY. MY HUSBAND AND I HAVE BEEN CONSIDERING TAKING A TRIP TO WALES TO TRACE OUR WELSH DEEP ROOTS. BEFORE THIS WE WERE HOPING TO DO SOME BASIC FACT GATHERING HERE AS PREPARATION BEFORE GOING. THANKS SO MUCH FOR THIS INFORMATION.
  Comment by Richard Williams-Ellis on March 21, 2013 at 10:14am
It is very interesting that you can trace your ancestry to Prince Iorworth ap Owain Gwynedd, who was in the senior lineage of the "Aberffraw" descent of the Princes of Gwynedd as their title ended with Owain Lawgoch's death, and the "Aberffraw" entitlement then transfered to the descendants of Prince Rhodri ap Owain Gwynedd. Some of them, including the Anwyl family the de jure Prince of Gwynedd's family are known and living still in Wales.
Descendents of Iorworth, father of Llewelyn the Great, particularly after Owain Lawgoch become rather uncertain, and then seem to  become unknown. so that new revelations would be great?
  Comment by Anumpeshi Aduddell on March 19, 2013 at 7:07pm
I AM JUST BEGINNING TO TRACE MY WELSH ANCESTRY WITH MY HUSBAND. WE ARE DISTANTLY RELATED; HE FROM NORTH POWYS AND EASTERN GWYNEDD AND MY ANCESTRY IS FROM GWYNEDD. WE ARE ALSO BRYTHONIC FRENCH (THE LE STRANGE FAMILY), WESTERN DANISH (THISTED) AND CHOCTAW (FEDERALLY RECOGNIZED BY THE US GOVERNMENT AS 1/4 BLOOD QUANTUM). DOES ANYONE KNOW WHAT THE LEGAL PROCEDURES ARE FOR RECOGNITION AS WELSH? IS THERE ONE? I CAN TRACE MY LINEAGE DIRECTLY TO THE HOUSE OF ABERFFRAU AND OWAIN GWYNEDD THROUGH IORWERTH.
  Comment by Ceri Shaw on October 5, 2011 at 10:23am
Important announcements coming soon in AmeriCymru Genealogy Group. Watch this space!
  Comment by mona everett on March 21, 2011 at 8:03pm
AS Wales' First Minister he's never far from the headlines.
But Carwyn Jones has opened up on his normally private family life to reveal the story of his great uncle.
Leading Aircraftman Edgar Hopkin, from Gwaun Cae Gurwen in Carmarthenshire, was killed while in Alabama in 1942 during World War II. He was Mr Jones' great uncle on his father's side.
Now Mr Jones is uploading photographs of the RAF pilot to historical website People's Collection Wales, an archive of reminiscences, photographs, video and audio in the hope that others can learn his history.
Mr Jones told the Echo: "When my great aunt died in 1993 all the family heirlooms came to me – photographs, Edgar's service card from the RAF.
"We knew a lot of his story already, he was one of five siblings, which included my grandmother, and he was the first in the family to be accepted to university.
"He was a collier's son going to read medicine at Edinburgh University – but he never went."
The First Minister and his family that Edgar, who was just 19 when he died, had been sent to the US for warm weather and didn't when his aircraft got into difficulty.
"We knew he was buried in Newcastle, Pennsylvania, near other family members, and we even had a cine film of the funeral," said Mr Jones.
"I decided to put his name into Google and it found pictures on . I decided to contact the site administrator who told me Edgar's instructor was still alive."
  Comment by mona everett on March 21, 2011 at 3:28pm
ONE DAY FREE UK Census!
Get ready! To mark Census Day 2011, we're letting you access all our UK census record indexes, from England, Wales and Scotland, completely FREE, for 24 hours!
27th March will be a historic day, as we all come together to complete the 2011 National Census. While you're filling in details of your age, birthplace and relationships, you can use our FREE indexes to look back at your ancestors who did exactly the same thing every ten years, right back to 1841. You can then view the original historical records by taking our 14 day Free Trial.
If you've just started tracing your family tree, census records are the perfect first step. They list everybody in each household all over the country, together with crucial details such as their ages and birthplaces. So, you can quickly and easily collect names and dates for several generations.
Even if you've pieced together much of your family's story, censuses can help you fill in those frustrating gaps. You might find a mysterious great-aunt listed with a birthplace abroad, so you'll need to check passenger lists to see when she arrived. Or maybe a disappearing great-uncle will turn up with a brand new family in another part of the country!
The new census section on our site gives you some tips to help you search our census records.
Plus, keep checking this blog all week  for a number of articles dedicated to censuses, past and present.
Make sure you on 27th March for your FREE access. In the meantime, why not start a FREE family tree at our site? As you add your best guesses of dates and places for your ancestors, we'll automatically search for them in our records, and give you some handy Hints to get you started on Census Day.