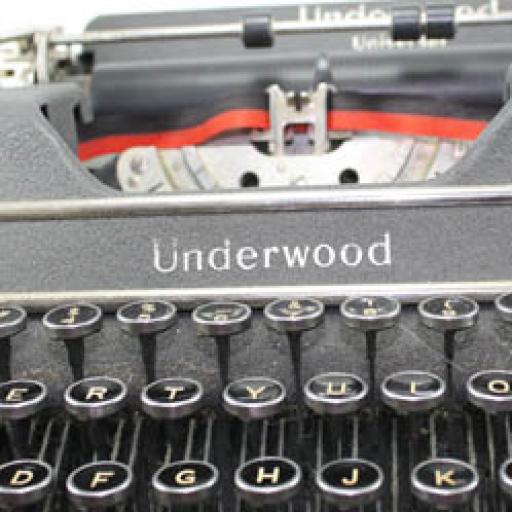 Stats
Blogs: 288
events: 50
youtube videos: 43
images: 56
Invitations: 2
Groups: 2
videos: 1
Newport and the Sylvia Beach Hotel

2015-12-24
By: gaabi
Posted in: lifestyle
---
This last week, Ceri took me down to the Oregon Coast, to the most fantastic hotel I've ever stayed in.  As a disclaimer, I'll say that I've stayed in a lot of hotels, a lot of bad hotels and a lot of expensive hotels, and my idea of fantastic is not any kind of chain, regardless of cost, so it doesn't include Motel 6 and it doesn't include the 4 Seasons.
Like, apparently, every other state in the United States, Oregon has a town called Newport.  Our Newport is a small town, both a rest or fun destination and a working commercial fishing port. A classic, old-Oregon coast, beach-town tourist strip lines the street across from the harbor -- in just a few blocks you can get taffy or fudge, anything anyone could think of made of shells, hand blown glass, a trip through a Ripley's Believe It Or Not museum, a visit to the "Undersea Gardens" or pounds of fish or shellfish, including Dungeness crab.  The Oregon Coast Aquarium is a few miles down the road and across the bay, a world-class conservation and education facility, in addition to being a well-curated collection of marine species. As a kid, Newport was one of my favorite family trips; as a teen, I was lucky enough to get to travel there for a job as a deckhand on a boat going down to California to join the tuna fleet. I was wildly excited, crouching in the bow to hang over the rail and look down into the green water as we left the harbor and headed out to sea.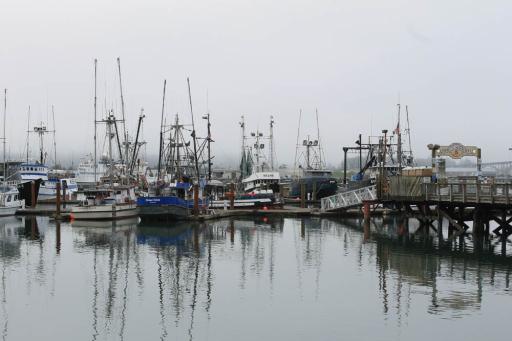 I'd seen the building that was to become the Sylvia Beach Hotel all my life and often wondered what it was, above the sand on a short cliff. As a kid, I daydreamed my family would buy it and we'd all live there, conveniently next to my favorite place in the world, and live on fish and crabs.  I found the hotel online and shared the link with Ceri, who decided this would be a great place to read and review a book each and booked a room for two nights.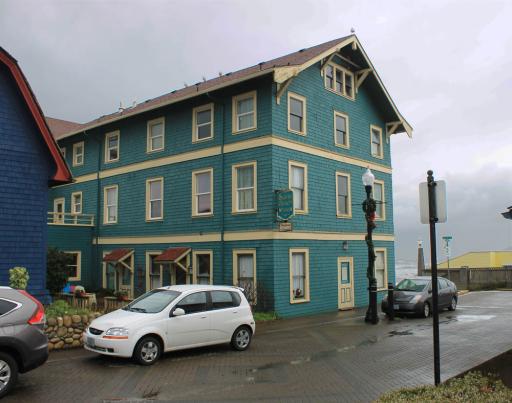 Sylvia Beach was a person, not a beach. Born in Maryland in 1887, she travelled to Spain and then to Paris, where she was to run a bookstore, Shakespeare and Company, until the 1950s. With her partner, Adrienne Monnier, she hosted, encouraged and even published some of the greatest authors in the western world. Shakespeare and Company became a Paris destination for writers; young and newly arrived authors were allowed to work and stay at the store until they got themselves established. Beach befriended Gertrude Stein and Alice B. Toklas, Ernest Hemingway, James Joyce and many other writers arriving in Paris.  Beach was Joyce's first publisher of Ulysses and arranged for it to be smuggled into the US and Canada, where it was banned. She also published Hemingway's first book, Three Stories and Ten Poems . She had no personal connection to the city of Newport, to the hotel or to Oregon, the owners just found her inspiring. When you've seen the hotel, you know why they were inspired to name it after her.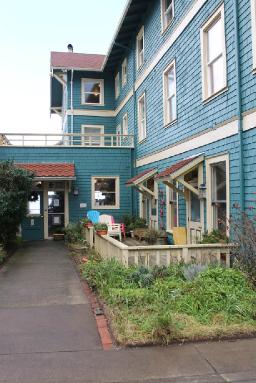 The Sylvia Beach Hotel is a literary hotel.  There are no televisions, no computers except one laptop at the desk, no wifi, no phones in the rooms, nothing to distract you from relaxation and reading.  Each room in the hotel is named after an author and furnished in a style either inspired by their work or by their own style, including plenty of books by the author for occupants to enjoy.
According to the history in the lobby, the hotel was originally built in 1913 as The New Cliff House.  Chicken farmer Peter Gilmore bought it in 1920 and ran it with his wife, Cecile, and their family as the Gilmore Hotel until 1957.  The Gilmores kept chickens in the backyard and served chicken and eggs three times a day, with chicken pot pie and eggnog on Sundays. From 1957 into the 1980s, the building was variously a hotel, a Greyhound bus station and then a $10.00-a-week boarding house until 1984, when it was sold to the present owners, Goody Cable and Sally Ford.
The new owners found the building in worn and neglected condition.  They and their friends and family members would put the next three years into gutting and rehabilitating it with the help of an historic architect, using period fixtures and materials, adding private baths to the rooms and designing one-of-a-kind spaces.  When the Sylvia Beach formally opened in 1987, a hundred people were expected to attend.  Several hundred showed up.  The front desk clerk told the story of an elderly man who stood crying quietly in front of the Alice Walker room, he was a nephew of the Gilmores who had stayed there as a boy and this had been his room.
The first floor of the hotel includes a small outdoor garden area leading to its lobby and gift shop, and a hall of guest rooms.  The second and third floors contain halls of guest rooms and a portion of the third floor and the garret attic contain the hotel library, full of comfortable couches and chairs for reading and views of the ocean.  We didn't go up for this but I was told that the staff serve mulled wine in the library at 10PM.
The most spectacular rooms on the first floor include Agatha Christie, John Steinbeck and Jules Verne.
---
Two walls in Agatha Christie have large windows facing the beach and the ocean.  This comfortable, opulent room includes a fireplace and very comfortable reading nook.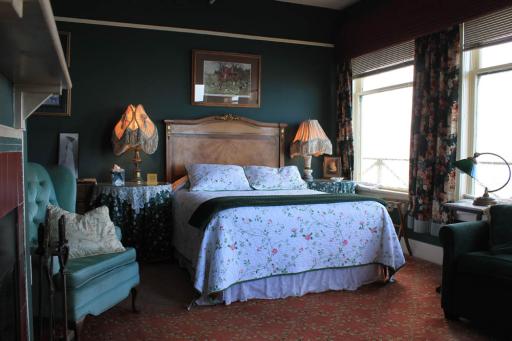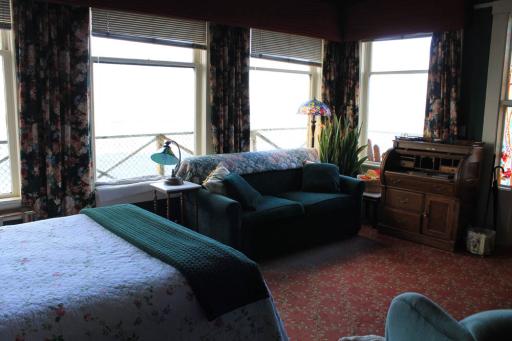 John Steinbeck features two twin beds, separated by a mural and sculpture of the front end of the Joads' dust bowl era truck, ala The Grapes of Wrath , its headlights the reading lamps for each bed.  Hotel cat, Shelly, demonstrates their comfort, below.  The room also contains a collection of jars of things found on a beach and other allusions to Steinbeck works and, of course, a collection of his novels to enjoy, and ocean views out the windows.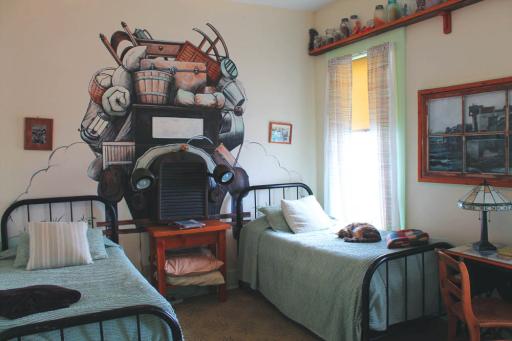 Jules Verne faces the garden at the entry way but it's so imaginative that I didn't care if there was an ocean view, because there was a giant cephalopod tentacle coming out of the wall. The room is furnished a though it were Captain Nemo's suite from 20,000 Leagues Under the Sea and the door in the hallway to this room looks like a pressurized entry to the Nautilus. Just opening that promised fun things inside.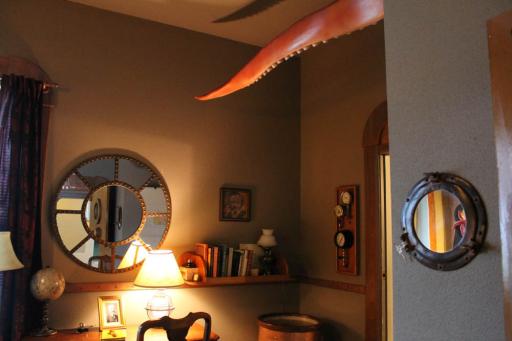 Upstairs, a fantastic wooden medieval/gothic style chair and four poster bed sit in Shakespeare. Above the bed sits a paper Globe Theater with paper players and the bathroom contains a cheeky question, "to pee or not to pee?"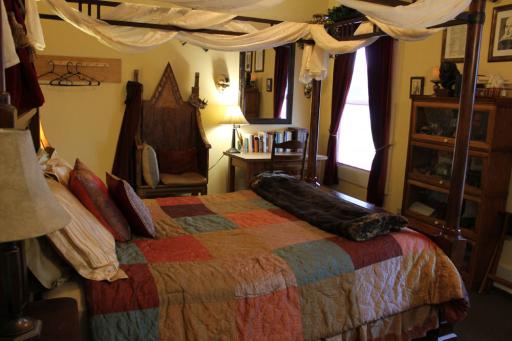 J. K. Rowling is all fun, sumptuous red Harry Potter, including a framed set of wands on the wall, a Nimbus 2000 hanging from the ceiling, a stuffed three-headed puppy curled up on the four-poster bed with its velvety curtains, owls at the windows, "stone" walls and a mural of the hapless Moaning Mabe, frowning sadly behind the toilet.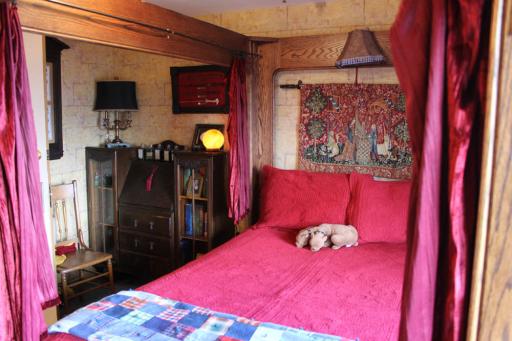 Dr. Suess is on the second floor, in bright colors, murals, stuffed toys and other Suess memorabilia. The full bed includes Ned's furry feet sticking out of the footboard and the toilet tank is a fish tank for a red fish and a blue fish.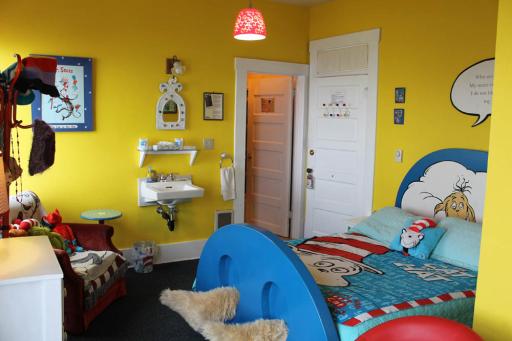 More rooms than we've mentioned here include Mark Twain, Colette, Herman Melville, Alice Walker, Jane Austen, J. R. R. Tolkien, Ken Kesey, Virginia Wolf, Amy Tan, Emily Dickinson, F. Scott Fitzgerald and Ernest Hemingway.
The restaurant in the hotel, Table of Contents, served an included really excellent breakfast and also offers dinner service (not included) by reservation, with three entree choices - meat, seafood and vegetarian, and beer and wine. The dining room has fantastic ocean views with two walls of windows and a patio area for better weather. Residents of the surrounding area came for special occasion dinners,  which was a good sign of dependable quality from their two chefs.  The two nights we were there, the meat entrees were an absolutely excellent flank steak and Earl Grey crusted pork tenderloin, with a choice of local oyster dishes for seafood.
By foot, there are other restaurants, shops and several bookstores in the blocks nearby, an area known as Nye Beach. The Newport Visual Arts Center is across the street.  The Newport Symphony Orchestra is at the performing arts center, only two blocks away. We found a promising looking Irish pub and a great wine shop with a very helpful owner just a block away from the hotel.
The beach itself is right around the corner of the hotel and down a short hill.  High tide comes all the way up the sand and it's not particularly safe at night, the ocean throws up trees and stumps onto the sand, but during the day you can walk forever down the beach, from lighthouse to lighthouse, and possibly not see another person, except in the summer.
If you want to visit or find out more about the Sylvia Beach Hotel, find them here:
http://www.sylviabeachhotel.com/
The Sylvia Beach Hotel
267 N.W. Cliff, Newport, Oregon 97365
Reservations and Cancellations 888-795-8422 
I hope we get to go back soon and I'll close with this shot of Shelly, the hotel cat, who boldly visited us in our room for a long nap, on Ceri, and to receive appreciative kitty massage.