John Peel Favorites 'Derrero' release brand new 'Curvy Lines' Album via Recordiau Prin

2022-10-30
By: Ceri Shaw
Posted in: Music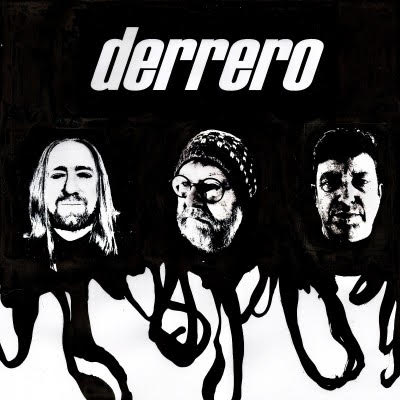 ---
With Support coming from  Gideon Coe on  BBC 6 Music ,  Bethan Elfyn  and  Adam Walton ,  BBC Radio Wales  &  Huw Stephens ,  BBC Radio Cymru, Frankie Francis and Charlie Ashcroft on Amazing Radio.
Celebrated Welsh band  Derrero  continue an unstoppable 26-year trajectory with their new album  Curvy Lines .

Recorded back in Nov 2021 the album sees  Derrero  exploring new ways of working to expand upon their sonic palette and distinctive use of cut and paste song writing. Many ideas were traded across the web and new material was rapidly realised during 4 days of marathon studio sessions.
Maintaining a resolutely DIY approach to music making Curvy Lines demonstrates a strident and confident band who remain steadfastly unafraid to swim against the tide and self-produce and self-release uncompromising music outside of the mainstream

The members of  Derrero  all met at Falmouth Art college in 1993: after studies, they evolved in Brighton before settling in Newport, Wales. There they released their debut single Tiny Shoes on Size 8 Records in 1997 and also their debut LP later that same year after signing to  Big Noise records  in Cardiff.

Since the bands foundation Derrero have released 4 critically acclaimed albums and toured with the likes of  Super Furry Animals, Catatonia, Sebadoh  and  Granddaddy  as well as collaborating on the film 'Beautiful Mistake' with  John Cale.

The band also recorded three sessions for the legendary  John Peel
Curvy Lines is released on 30.10.22 and will be preceded by two digital singles, 'Morning Star' on the 07.09.22 & 02.10.22
Curvy Lines Album Tracklisting
1. Ancient Names
2. Internal Dialogue
3. Leaves on the Wing
4. Crease in the Flex
5. Morning Star
6. Numbahh Wahnn
7. High Side
8. Destinations Unknown
9. Long are the Days
10. Salamander
11. Kelp
12. Sign of Life
'Curvy Lines' Album will be available to pre-order from 26.08.22