Two Competitions & a Sale to Welcome The New Year!

2019-01-03
By: Ceri Shaw
Posted in: Miscellaneous
---
WIN TWO TICKETS FOR NEW YORK KARL JENKINS CONCERT!
---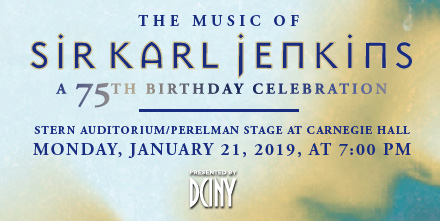 "Sir Karl Jenkins is the most performed living composer in the world."
---
We are extremely pleased and proud to announce that Distinguished Concerts International have made available a pair of tickets for the forthcoming Karl Jenkins concert in New York at the Stern Auditorium / Perelman Stage, Carnegie Hall on Monday, January 21st, 2019. The program includes Sir Karl Jenkins's Symphonic Adiemus as well as Jenkins's Stabat Mater. Read our (2010) interview with Karl Jenkins here
We are offering these tickets as a QUIZ PRIZE on Americymru!

Just answer the three easy quiz questions below ( answers can all be found on Wikipedia ) and reply with your answers to this email ( all email addresses will be deleted when the competition closes ). We'll throw all the entries in a hat and pick the winner! Please email us by Monday, January 14th, 2019 no later than 9 PM ( Pacific Time ). Tickets will be ready at will call on 1/21 at the Stern Auditorium/Perelman Stage, Carnegie Hall; the winner will just need to bring a photo ID.
Only one entry per email address is permitted. Duplicates will be disqualified. You do not need to be an AmeriCymru member or logged into the site in order to enter this competition.

If you don't win the competition, please do not despair. DCINY is very kindly offering a 30% discount code for AmeriCymru readers. The code is DCG30382 and it can be used online, over the phone, or in person at Carnegie Hall
Karl Jenkins Quiz
Which famous jazz-rock fusion band was Karl Jenkins a member of in the 70's?

Which of Jenkins' works was listed as No. 1 in Classic FM's "Top 10 by living composers"?

Where was Karl Jenkins born?


---
WIN A SIGNED COPY OF 'THE MOVING OF THE WATER'!
---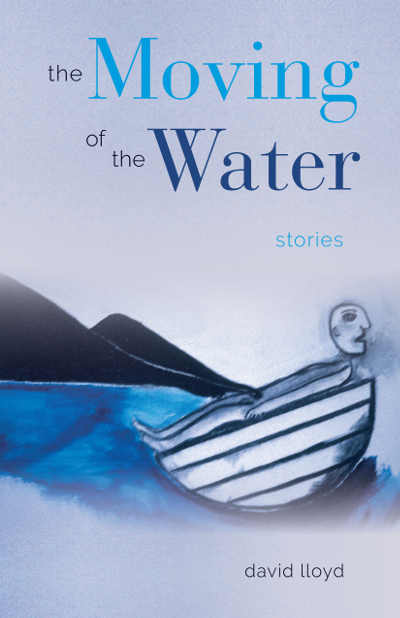 David Lloyd chronicles the trials and tribulations, the triumphs and despairs of several generations of Welsh Americans in this series of interlinked stories. These tales combine pathos, humour, drama and insightful observation in an anthology which is at once masterful, entertaining and illuminating. Set in Utica, New York in the 1960's the book opens with a tragic tale from the Vietnam war.
In 'Nos Da' Private Richard Bowen is severely wounded after stepping on a land mine. He rambles, seemingly incoherently, as he recalls the details of his past life. In particular he remembers wishing his father goodnight in the happier days of his childhood.

READ MORE HERE ... ... .
.... ...


---
COMPETITION
---

We are pleased to announce that author David Lloyd has presented us with a signed copy of 'The Moving of the Water' for a giveaway competition. Answer the three questions below (all easy, wiki links provided) and reply, with your responses, to this email. The winner will be announced on January 31st. The competition is open for entrants worldwide and is not restricted to the USA.

Questions: Famous Welsh Americans

1. American pioneer Daniel Boone (of Welsh ancestry) was born in which year?

2. In which year did Meriwether Lewis (of Welsh descent) set out on the Lewis & Clark Expedition ?

3. In which American state was architect Frank Lloyd Wright (of Welsh descent) born?

Pob lwc

---
JANUARY BOOK SALE
---