Interview With Gwenno Dafydd - St David's Day and NAFOW Scranton 2012

2015-12-02
By: AmeriCymru
Posted in: St David's Day
Read our 2011 interview with Gwenno Dafydd HERE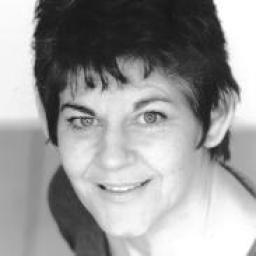 AmeriCymru:-  Hi Gwenno and diolch for agreeing to this interview. I have to ask you firstly, how was the St David's Day Parade this year?

Gwenno:- Really good, more organisations coming on board such as Cardiff Cycle Tours   all the faithful schools and schoolchildren from previous years and this year some more giants, which I was very proud of as I suggested the idea to the Parade Partnership (NSDDP, Cardiff County Council and Welsh Assembly Government) back in  2008 and  2009  when I was actively involved in the organisation of the parade.
---
Ben Bore (Rhys) / Rhys Wynne License CC Attribution-ShareAlike 2.5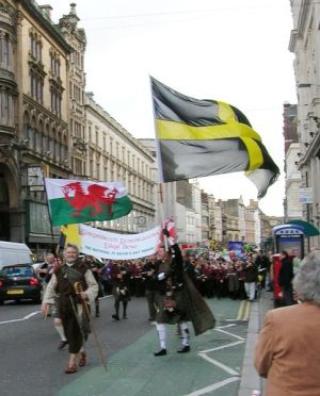 AmeriCymru:-  You have been invited to become a 'Cardiff Ambassador' in recognition of your voluntary work with Saint David's Day Celebrations in Cardiff. Care to tell us a little more about that?

Gwenno:-   It is an honour bestowed by Cardiff and Co , the organisation for Cardiff which acts as a portal for information regarding investment, tourism, conferences, events, shopping, education,  living and working in Cardiff. As Ambassadors we actively promote the city as a great destination for all sorts of events in our professional dealings as well as being invited to networking events to develop business for Cardiff  and a celebrity dinner every year. This year our guest of honour was Welsh adventurer Richard Parks and he spoke about his incredible achievement of climbing to the summits of the seven highest mountains of the seven continents, the South Pole, North Pole and Everest in less than seven months.

I was really honoured to have interviewed him last year for the radio programme I co-present every week on Radio Cardiff, 'Mack and Welshy Woman' (Councillor Neil McEvoy, Deputy Chair of Cardiff City Council introduces me as 'Gwenno Dafydd – The Welshiest Woman in Wales' !!!) and was very lucky to have sat with his production team at the Ambassadors Dinner and met him again at the year's Ambassadors Ball.

I would also like to take this opportunity to mention how hard Councillor McEvoy (Plaid Cymru) has worked to develop a week long festival to celebrate Saint David's Day in Cardiff and this is again growing year on year. It has come to  fruition as a direct result of the spectacular growth that we had with the NSDDP in both 2008 and 2009 when we had in the region of 8,000 thousand in 2008 and around 10,000 participants in  the 2009 Parade.   

AmeriCymru:-   You also host a regular bi-weekly slot on S4C's 'Wedi Tri' as one of the 'Gossip Girls'. What is your role on the show?

Gwenno:-   I don't actually host the programme I am on the panel. We talk about three different subjects that have turned up during the week and we talk about them on live television through the medium of Welsh. I really love the challenge.  

AmeriCymru:- You will be attending NAFOW at Scranton this year along with the Cor Godre'r Garth. How did you become involved with the choir?

Gwenno:-   I first started singing with the choir in around 1986 or so and was a faithful member of the choir under the baton of Wil Morus Jones for several years and then left soon after my daughter was born in around 1993. I joined another choir which was more convenient for many years but I never had any fun at all with the new choir and always knew that I really belonged to Cor Godre'r Garth, who were a bunch of really friendly warm and fun people – watch out Scranton we're a lively bunch!!!

AmeriCymru:-   What for you, will be the highlight of the event?
Gwenno:- Don't know yet – we haven't been told very much about it – I think it will be obviously the singing and also meeting and making new friends in Scranton. One thing I am really looking forward to on the trip is going back to Don't Tell Mama's Piano Bar off Broadway and taking the choir there for a sing song. I was there last March and sang a few songs with their resident pianist, Nate Buccieri   www.donttellmamanyc.com won't know what's hit them if our choir gets up there and starts to sing!!!  

AmeriCymru:- Is this your first visit to the Scranton area?
Gwenno:- Yes. However, when I was in America in 2004 filming I came across an amazing dvd for back problems and having suffered with a very painful choric back condition for many, many years I started working with the person who had developed the dvd. It really transformed my life so much so that I ended up running again, and ended up fulfilling a lifetimes' dream of winning my Welsh vest for the 400 metres.  The person who developed this amazing dvd, James Ciferni lives in the Scranton area and I'm really hoping that I can meet him when we come over so I can shake his hand and thank him properly for all he has done for me. If you are interested in finding out more go to www.backpaineliminator.com

AmeriCymru:- Any final message for our readers and attendees of NAFOW?  
Gwenno:- Come along to hear us sing – you will not be disappointed. Eilir Owen Griffiths our conductor is an immensely talented young man who is also the Musical Director of the Llangollen Music Festival and we will be performing some pieces he has composed. We had a concert this last Sunday to raise money for this year's National Eisteddfod in Barry and we sang his masterpiece 'Gorffennwyd' (It is finished) I have to say the hairs stood up on my skin. You are in for a treat Ladies and Gentlemen and I can't wait to meet you all.